Commercial Floor Coatings In Denver & Throughout Colorado

Commercial floor coatings are a cost-effective and high-performance flooring solution that can withstand even the most demanding environments. Installing a floor coating system will updating your commercial space and protect your floors from cracks, spills, chemicals, and moisture. Floor coatings provide unrivaled strength, durability, performance, and aesthetics. At Zenith, we offer a broad range of commercial epoxy flooring customized to the needs of your facility.
Why Choose Zenith Painting & Coatings?
Zenith Painting & Coatings is your best choice for industrial flooring projects in Denver & throughout Colorado. The products we carry are created specifically for commercial & industrial spaces and are designed to deliver a long-lasting finish even in high-traffic, high-impact areas.
With Zenith, you'll work with a company as committed to high quality and professionalism as you are. We listen to your needs, taking into account the customers you serve, safety considerations and project timelines.
About Our Flooring and Coating Systems
Whether you're using an epoxy, polyaspartic, polyurea, or a multi-layer floor coating system, your floor will be safe, durable and low maintenance. Our concrete floor finish options will create a look that complements your brand and can create multi-color finishes that aid in organization and safety efforts. Our products and services are competitively priced and our estimates are always free. To discuss your commercial projects, contact Zenith Painting & Coatings today!
Benefits of Hiring Zenith for Your Floor Coatings
All of our industrial floor coating options come with a warranty. The duration and the specifics of the warranty may vary depending on the coating that you select. Our experienced estimators can talk you through your contract in detail so you know what you are signing up for.
Our industrial grade floor coatings form a protective barrier that resists wear, scratches, chips, cracks and other damage. That means less work for you when it comes to upkeep and maintenance of your commercial floor.
Not only do our professional floor coatings help to improve the look of your property, they also help to protect its value. Upgrading your commercial floors with our industrial floor coatings can be an excellent way to improve the value of your space.
Industries Applicable for Floor Coating Systems
Flight Hangars

Restaurants and Eateries

Retail Locations, including stores and salons

Warehouses and Manufacturing Facilities

Office Buildings, including lobbies, hallways, and elevator bays

Storage Facilities

Schools and Municipal Offices

Commercial Garages

Exterior Spaces including courtyards, swimming decks, and pavilions

Hotel Lobbies and Drive Through areas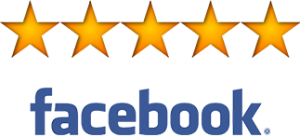 Ashley Dinger
"Fantastic customer service, and highly knowledgeable team. We were extremely pleased with their recommendations, and insight into our specific needs for our floor coating. Would highly recommend this company!"
Brian Sump
"From the amazing paint work both residential and commercial to the fantastic garage floor coating and cabinet system, my picky eyes say Zenith truly is at the top of their industry. And to be treated fairly on top of it, I give my highest recommendation!"