Concrete Moisture Mitigation
Concrete Moisture Mitigation Testing and Solutions
Commercial project specifications are often requiring moisture mitigation testing to be done on new concrete surfaces prior to any floor covering installations. Zenith Painting and Coatings, a Denver based professional floor coating company, can perform the proper tests to help determine if concrete moisture issues are present.
If moisture mitigation is required, Zenith offers professional moisture mitigation/control coating solutions to get your project back on track.
A Failure In Flooring Applications
Moisture in concrete slabs is the culprit of concrete flooring failures and has become the number one cause of floor covering system failure in the United States. When concrete is mixed and poured, water vapor migrates from within the slab to the surface to evaporate. This process is commonly referred to as Moisture Vapor Emission (MVE), and can be measured with proper testing equipment to determine if the levels of MVE are within the flooring manufacturer's product specifications.

What Can Be Done To Minimize the Problem?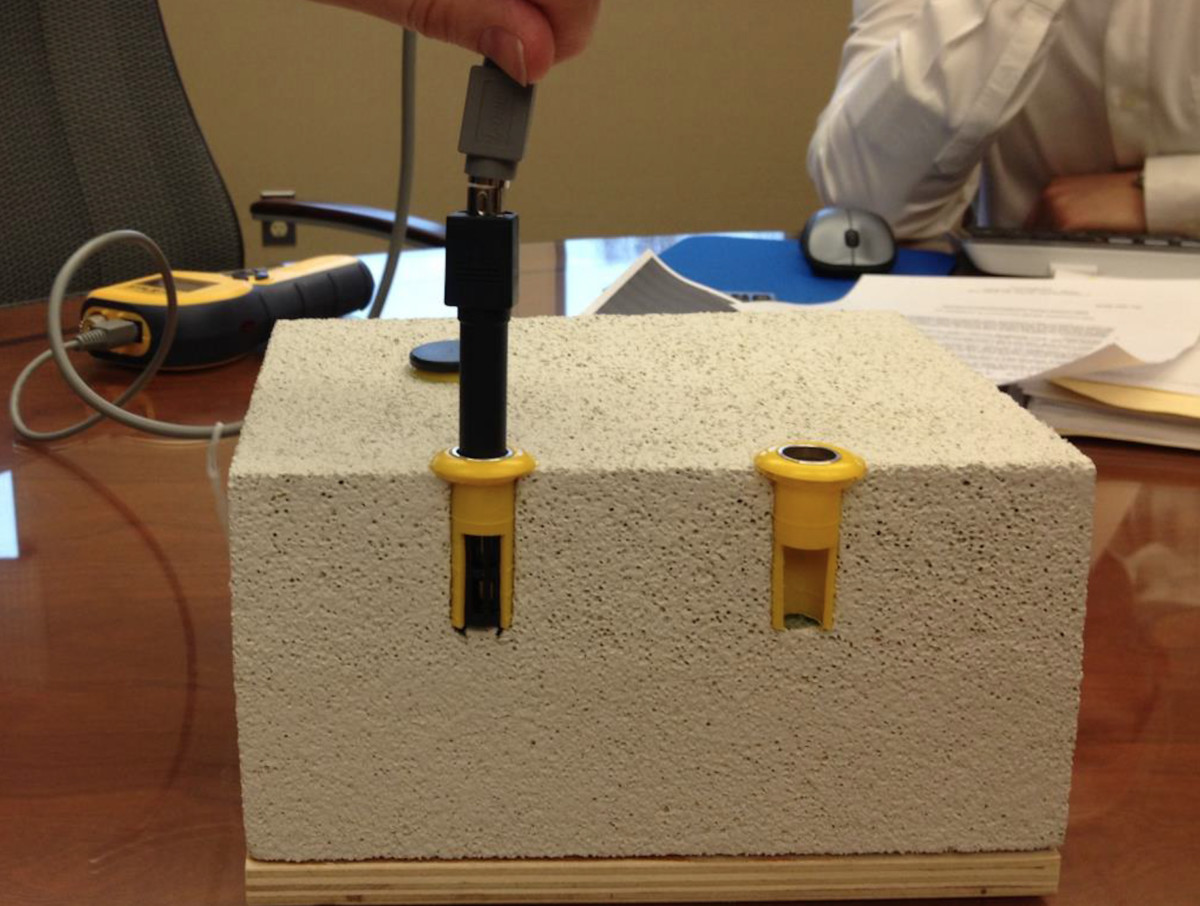 Commercial build projects should not be interrupted due to concrete delaying the timeline or ruining materials. Performing a moisture mitigation test will soon be the standard and can ensure that the concrete is ready to move forward or needs further attention. If it does not pass the test, the use of a moisture mitigation coating system can effectively control the issue without further delay.
Correct water/cement ratios should be a maximum of 0.42-0.5 w/c (water in excess of 0.25-0.28 is considered "water of convenience" and only assists in placement).

The concrete pour should be monitored to prevent additional water from being added during installation.

Porous aggregates should be avoided along with frequent troweling

Curing should be performed using blankets or sheeting for a minimum of 7 days

The concrete slab should be under a roof and conditioned as soon as possible
Learn more about the regulations in moisture mitigation and how it might affect future commercial builds.
Recommended Test Methods for Relative Humidity
Testing should be conducted by a third party, such as Zenith, that is ICRI (International Concrete Repair Institute) Certified.
ASTM F2170 – 17: Standard test method for determining relative humidity in concrete floor slabs using In-Situ Probes.
In-situ probe concrete moisture testing places sensors, or probes, inside the slab itself. As concrete dries, moisture migrates from the bottom of the slab to the surface where it can evaporate away. As a result, moisture levels at the bottom of a slab will read higher from those at the surface.
In-situ Probes: Provides relative humidity (RH) measurements at 40% of the slab's depth, a position proven to more accurately portray the final RH levels of the slab if it were to be sealed at that point in time, and the slab moisture allowed to fully equilibrate. The in-situ measurement provides a composite picture of overall slab moisture levels, and provides the data necessary to make business decisions regarding flooring installations.
Moisture Vapor Transmission Facts
Moisture vapor transmission is the motion of moisture vapor from the substrate to the surface of the concrete slab. Some signs of undue vapor transmission are:
Bubbled, delaminated coatings or toppings
Soft or re-emulsified adhesives
Curled or cracked tile floors
Carpets that mold and mildew, discolor and release odor
Wood floors that buckle or warp
* Presence of white salt residue which is also known as Efflorescence*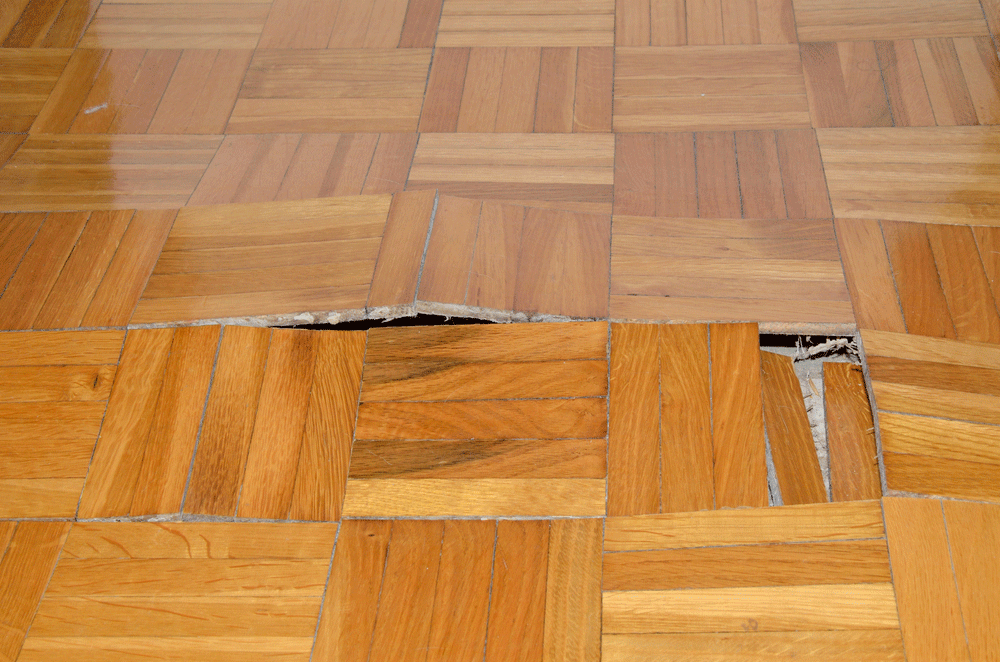 New Concrete
In order to accomplish accurate measurements for our recommended test methods, the floor temperature must be at a minimum of 65°F for several weeks prior to testing or floor application. This is important during new construction projects since vapor migration is controlled by static vapor pressure.
When high temperatures are combined with low humidity, it increases the rate of vapor migration out of the slab after the first 30 days of curing time and after the placement of slabs. Therefore, it is essential to achieve a climate-controlled atmosphere from the get-go during construction projects.
Moisture issues can be deceiving with no visible means of detecting them. Zenith's years of experience in concrete flooring and successfully coating millions of square feet, has proven the importance of proper testing.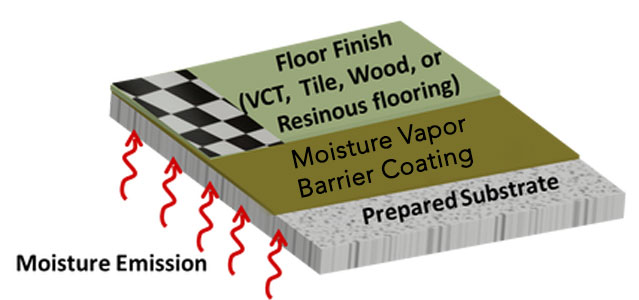 Fixing The Failure
The base concrete will be treated with a non-breathable, impermeable waterproof coating with a crack-suppression membrane embedded into it. The barrier will prevent moisture movement and provide a stable substrate for the coating or floor application.
Products to Mitigate Moisture Vapor Transmission and Emission
ARDEX MC RAPID: This moisture vapor retarder is formulated for use over concrete and can mitigate moisture conditions up to 100% RH and a pH of up to 14. Once installed, moisture and pH testing is no longer required, and slab conditions will not negatively affect coatings or floor finishes such as carpet, vinyl, wood, laminate, linoleum, etc.
When tested in accordance with ASTM E96 – Standard Test Methods for Water Vapor Transmission of Materials, ARDEX MC RAPID has a perm rating of 0.06. Be aware that a perm rating less than 0.1 is considered a Class 1 impermeable vapor retarder, or vapor barrier. The ARDEX MC RAPID has proven itself for over a decade in the moisture mitigation sector with millions of square feet of successful installations in the most demanding environments such as schools, warehouses, healthcare, restaurants, and industrial applications.
ARDEX VR 95: This is a primed, one-component, water-based, two-coat system produced to suppress residual moisture in new concrete with RH readings up to 95%. ARDEX underlayment may be installed over the second coat in as little as 2 hours without priming. ARDEX VR 95 is manufactured in a ready-to-use, resealable container. It is also pigmented in blue to help indicate uniform coverage for ease of application.
Moisture Mitigation Test Methods
ASTM F1869
This standard states that moisture vapor emission should not exceed 3 pounds per 1,000 square feet per 24 hours, unless otherwise specified by the flooring or adhesive manufacturer.
ASTM F1869-16
This is the calcium chloride method of testing concrete slabs to determine dryness and suitability for the installation of their products.
ASTM F2170-16b
This test method involves measuring relative humidity levels inside of the concrete slab and finds its basis in testing commonly performed in Europe and other countries requiring concrete moisture vapor remediation.
ASTM F710
This requires the presence of a sub-slab moisture vapor retarder meeting the performance criteria of ASTM E1745 directly beneath all concrete slab-on-ground floors.
ASTM E96
The test evaluates the water vapor transfer through semi-permeable and permeable samples. Manufacturers and designers can use the data that is often important in packaging applications.